Stories From the Field
Post: Scaffolding Saves the Day
Monday September 20, 2021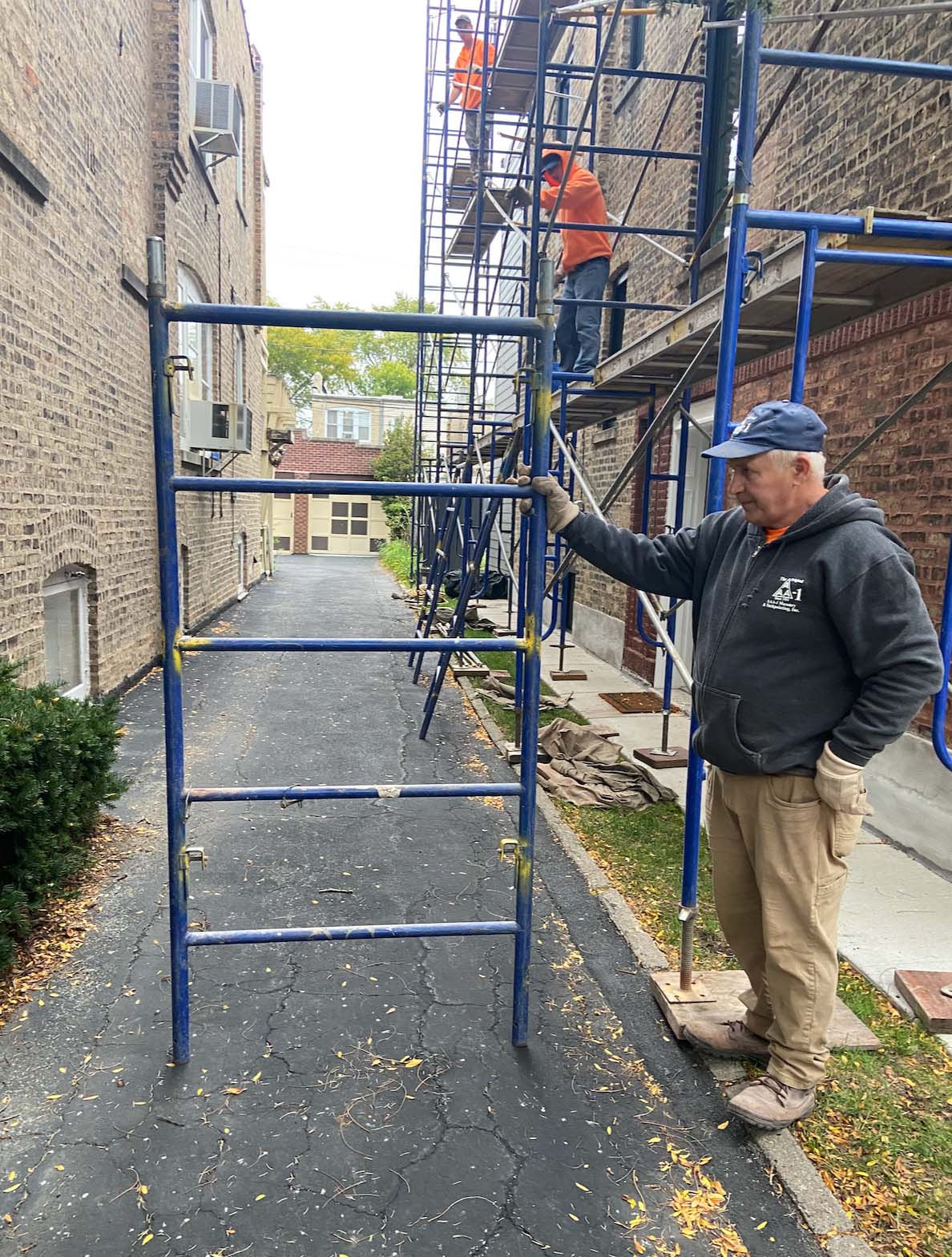 AAA-1 Masonry & Tuckpointing often works on projects requiring the use of scaffolding. Whenever possible, our preferred type of scaffolding is ladder-type scaffolding due to its strength, ease of assembly, and ability to solve many access challenges.
Ladder-type scaffolding allows our masons to construct safe and stable access with near infinite scalability. In the first photo aboveat right, Michael is standing next to one of our 3'-wide ladder-type scaffolding frames suitable for narrower spaces. The horizontal rungs allow for easy climbing and ensure the frame does not twist or flex, and is the perfect access solution for restoring the two-story residential building in the background.
Each scaffolding frame is approximately 6 feet tall. With the use of cross braces, locking pins and wall clamps, scaffolding frames can be stacked to create access many, many stories above grade.
(Refer to the building across the street from the Metropolitan Museum of Art in New York City I photographed this fall ... now that's scaleable!)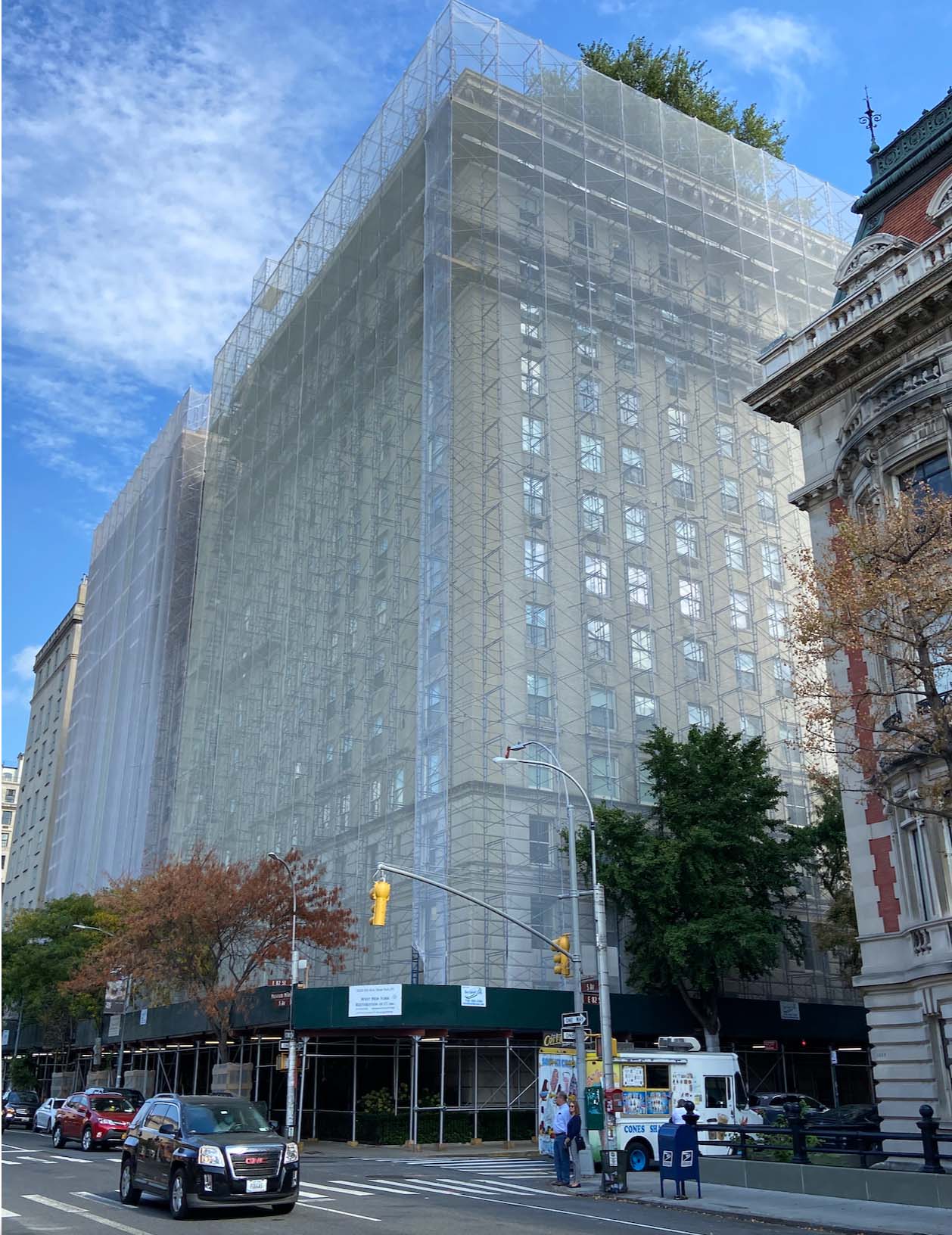 Whether ladder-type scaffolding, walk-through scaffolding, tube-and-coupler scaffolding, or swingstage scaffolding, our licensed and very seasoned masons know how to safely access the area on your building requiring attention.
If you are in need of an assessment of your masonry building, please give us a call or drop us a line.
Thank you for the opportunity to be of service.
---