Stories From the Field
Post: Expression of Gratitude
Friday December 11, 2015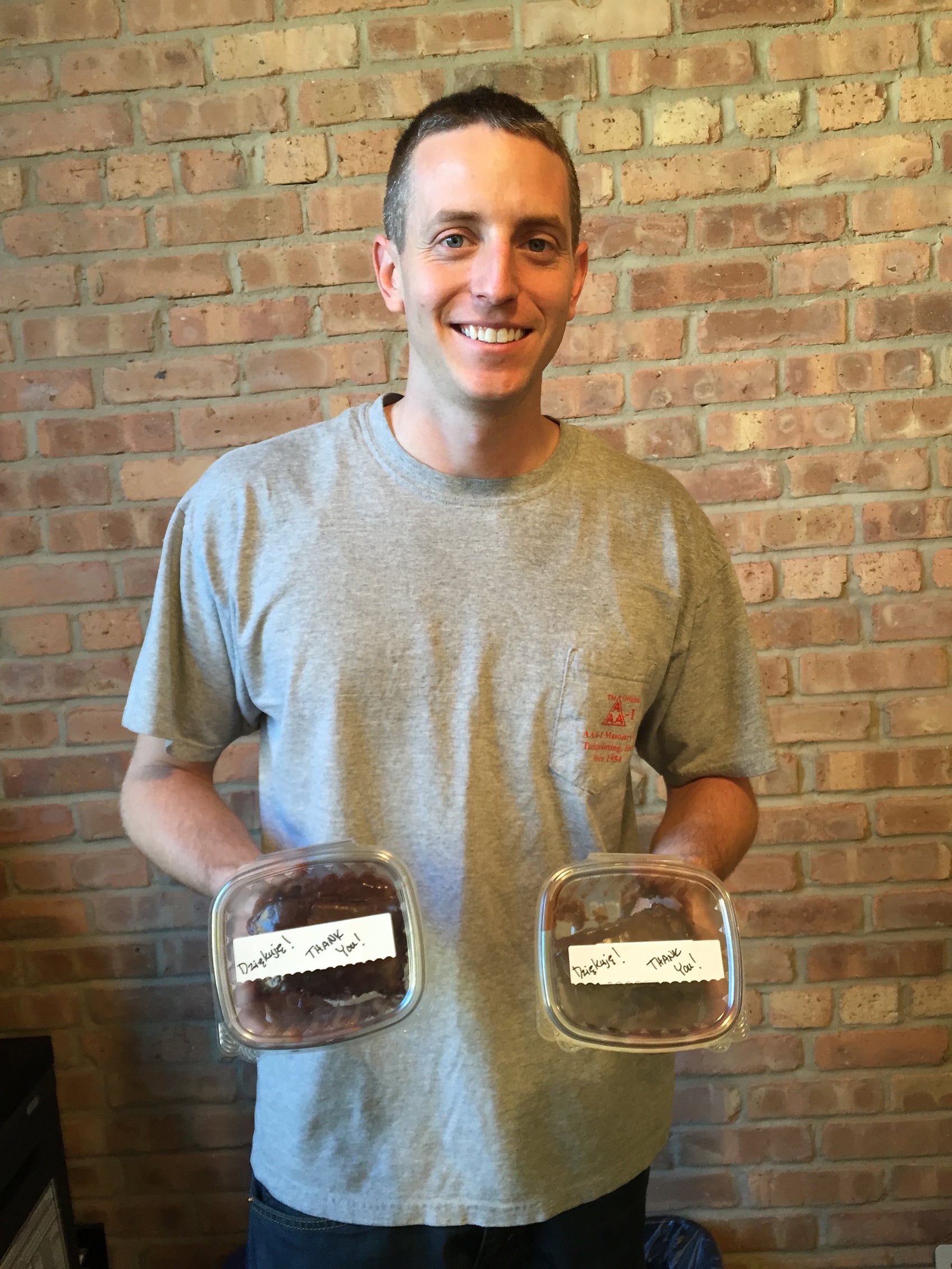 We often receive expressions of gratitude and thanks from our clients. Usually these come in the form of hand-written notes and glowing reviews on social media sites like Angie's List. We try our very best to exceed client expectations, which helps to explain why we perform hundreds of masonry restoration projects every year for condominium associations, property management companies, home owners, REITs, schools, and places of worship. Once in a while, though, the gratitude we receive really bowls us over; case in point:
This week project manager extraordinaire, Dan Kruk, returned to the office all smiles. One of his clients had been so impressed with the quality of the two-month-long parapet wall project just completed at her condominium building that she baked cookies for all of the masons! Wow! What a wonderfully personal and heartfelt expression of gratitude. (And, yes, those cookies were delicious!)
For work done right the first time, give us a call at 773-622-7300 (City) and 847-491-9700 (Suburbs). We'll do our best to make your experience a pleasant one (cookies optional).
-Rob
---