Stories From the Field
Post: Restoring Fourth Presbyterian Church's Historic Fountain
Monday April 6, 2015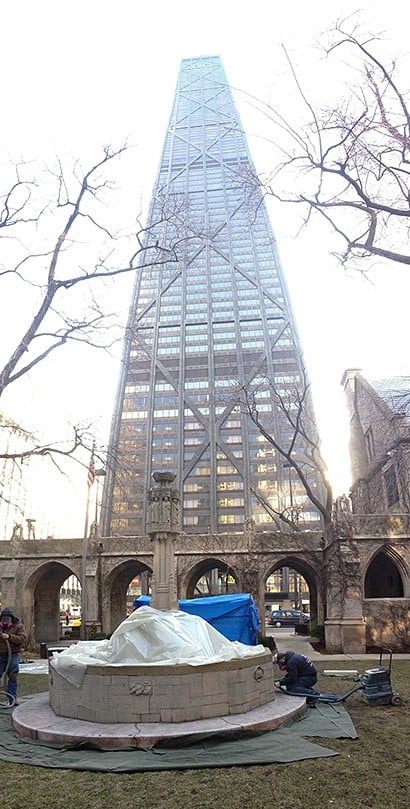 This spring, AAA-1 Masonry & Tuckpointing was granted the rare and distinguished honor of restoring the Fourth Presbyterian Church of Chicago's iconic hand-carved limestone fountain.
This beautiful century-old Howard Van Doren Shaw-designed limestone fountain sits in the courtyard just beyond the cloister fronting Michigan Avenue (formerly Pine Street during the time of its construction in what was considered to be a fairly undeveloped part of the city).
With the exception of the Chicago Water Tower, the church building is the oldest structure on Michigan Avenue and is listed on the National Register of Historic Places.
In 1884, the congregation worked with Rush Medical College to establish the city's Presbyterian Hospital (known from 1969 – 2003 as Rush-Presbyterian-St. Luke's Medical Center, and since 2003 as Rush University Medical Center).
---