Stories From the Field
Post: Some Thoughts About Safety (#5 in a Series)
Wednesday March 15, 2017
I passed by this job site in the Avondale neighborhood of Chicago just as the mason had completed his spot grinding work and stepped off the scaffolding.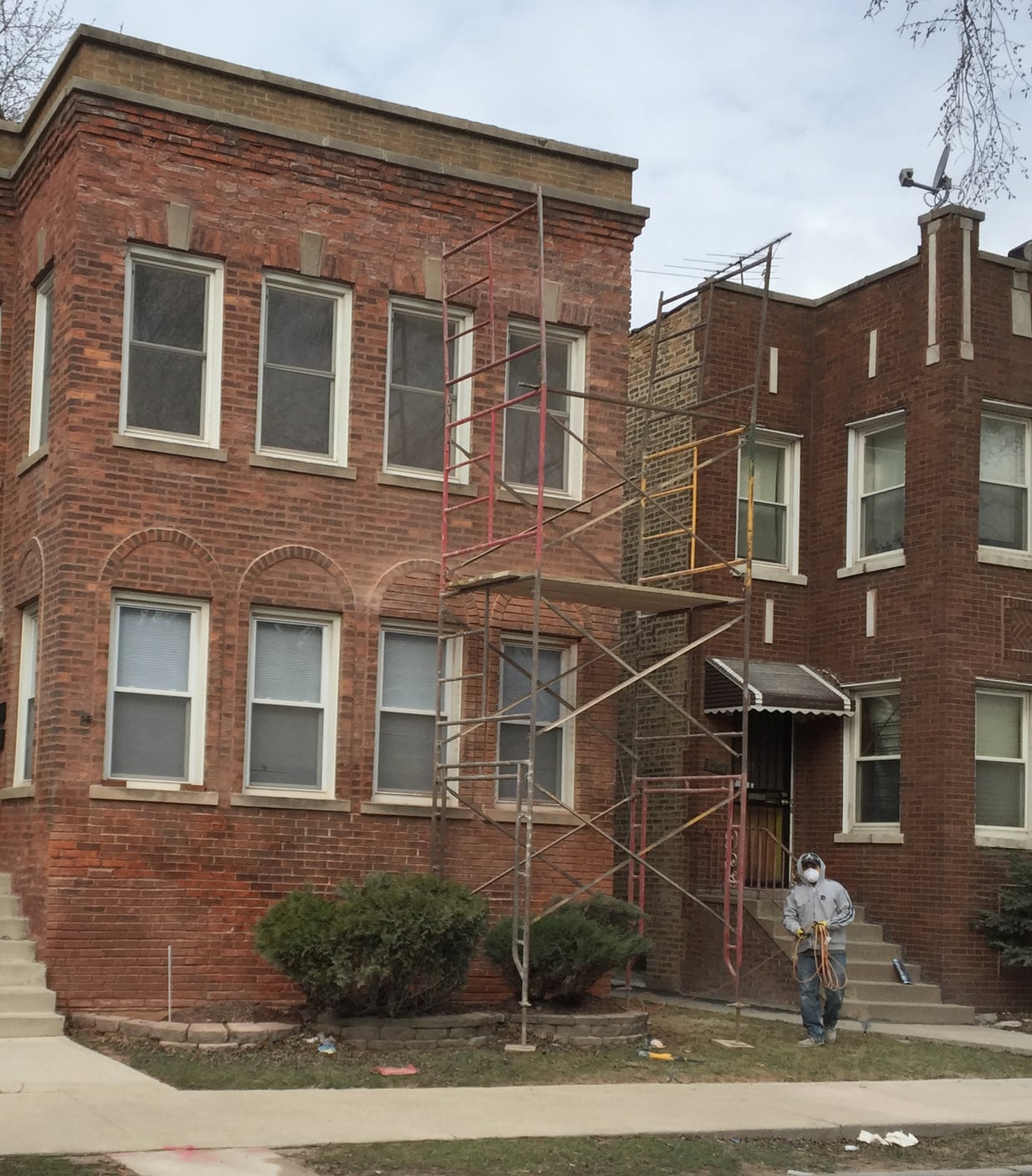 I was relieved to see the mason wearing the required eye protection. But his paper mask is not OSHA approved for this type of work and does not adequately protect against the inhalation of silica dust generated when grinding mortar.
I was also really concerned about the scaffolding set-up. The wood planks installed about 10 feet above the ground and intended to serve as a work platform were not secured to the scaffolding with wire or by other means, the job site was not wrapped in any dust-suppressing mesh to reduce the public's exposure to silica generated when grinding mortar, the scaffolding tower itself was not secured to the building anywhere (an OSHA requirement to prevent the scaffolding from tipping), and the top of the scaffolding tower lacked cross braces (and looked like it could tip at any moment).
This is an unsafe work environment and puts the mason (and the passing public) at risk of injury and silica inhalation.
Make sure that your masons have the right equipment and know-how to create a safe work environment for themselves and for you.
All masons at AAA-1 Masonry have their OSHA-10 safety cards and are ceritified in the safe set up and use of tubular pipe scaffolding and swingstage scaffolding.
Be safe out there!
-Rob
---