Stories From the Field
Post: Valentine's Day Truth
Sunday February 14, 2016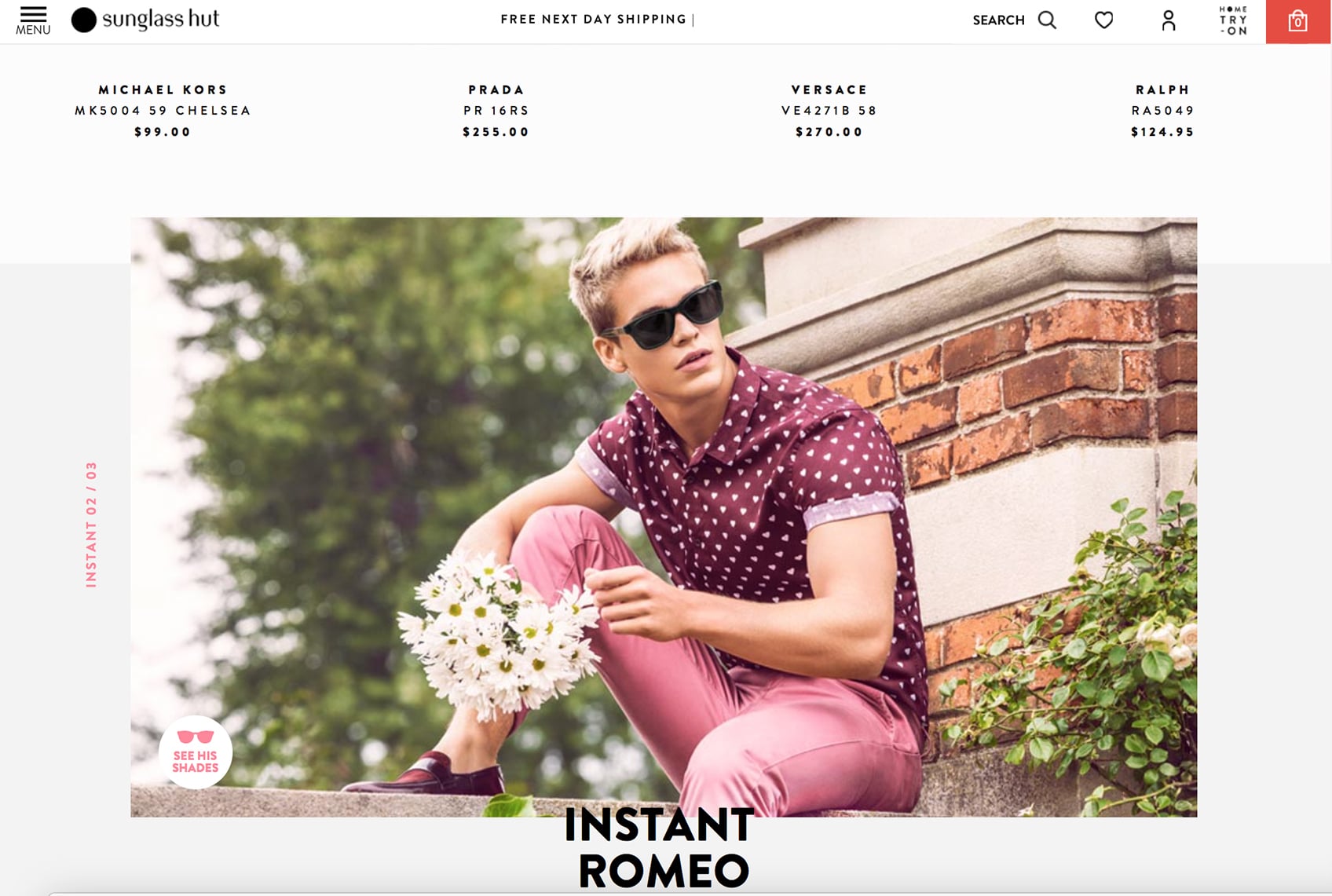 I met my wife at a bucolic summer camp in rural Maine when we were still teenagers. We dated all through college and graduate school, and will have been happily married for 13 years this July. My wife knows and accepts (more or less) that from March through December, when the nighttime temperatures push past the freezing mark with consistency, my love for her must be shared…with vintage brick, hand-molded terra cotta, and 19th-century limestone. That's just the way it is when your occupation is masonry restoration. And even when the mercury outside is 7 degrees like it is today, the men and I are meeting with building owners and property managers, diagnosing and troubleshooting their masonry issues.
So it should really come as no surprise that when I received the above unsolicited e-mail for trendy sunglasses, my eyes quickly passed over the latest eyewear fashion (and the model in the pathetic pink and red clothing), and zoomed right in on the masonry wall in the background.
The wall looks like something constructed 100 years ago, and its formal shape is very appealing. But studying the wall more closely I realized that this brick and stone structure was a modern reinterpretation of a late 19th-century garden wall, and likely had been constructed within the last several years.
The biggest clues as to its true age were the sharp bevel cuts and crisp corners in the limestone capstones, and the size and texture of the bricks (this "modular" sized brick was not manufactured until the second half of the 20th century and its aged look has been achieved by adding a distressed red finish to an otherwise orange brick). It's a very well executed look, and nicely conveys a sense of enduring elegance.
Whether you're restoring a century old masonry structure or want to emulate the look of something from a bygone era, our licensed masons have the skills and experience to help.
Happy Valentine's Day and thank you for your support.
-Rob
---