Stories From the Field
Post: Many (Skilled) Hands Make Light Work
Friday April 19, 2019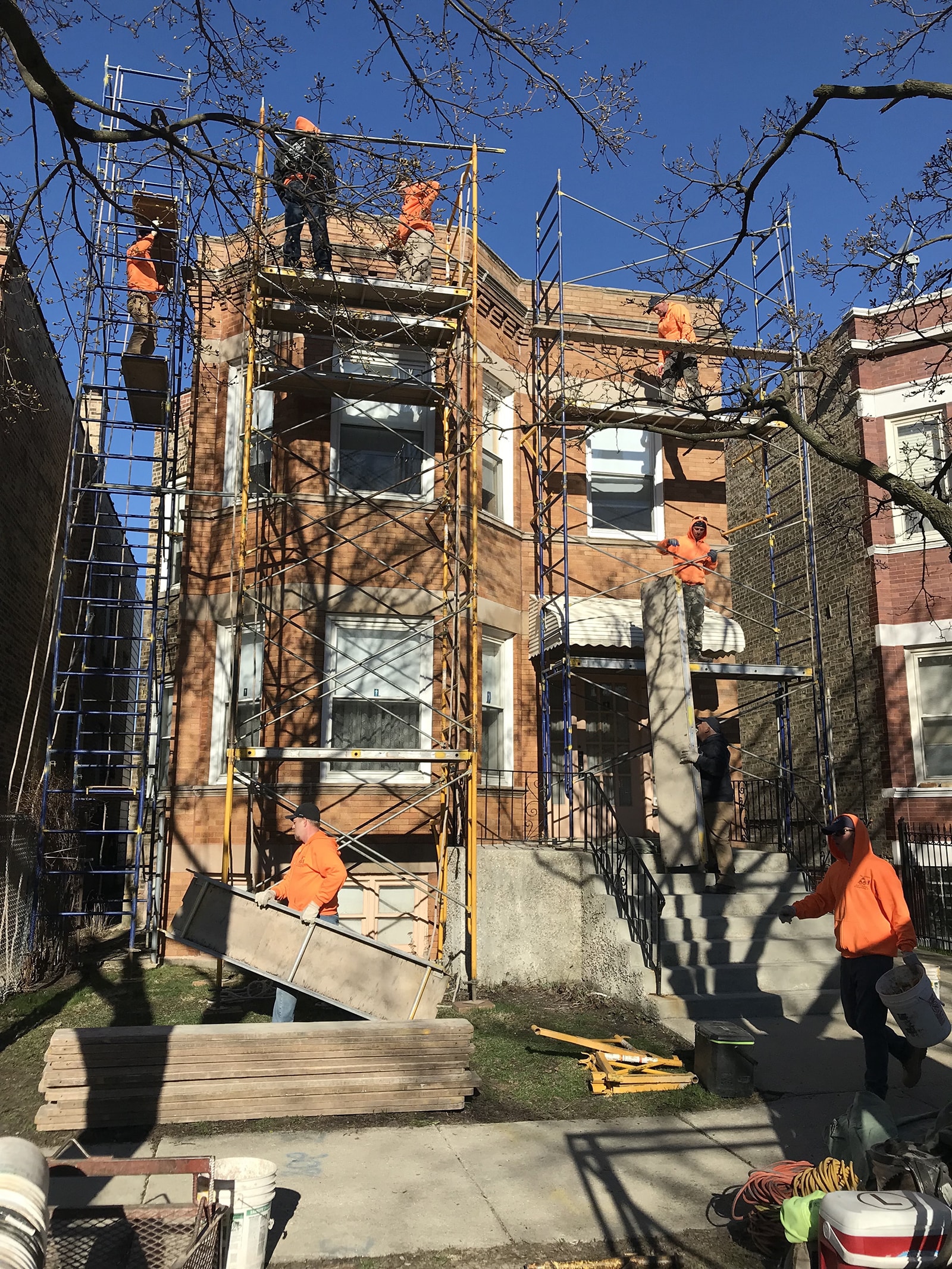 It feels very, very good to be able to identify a problem and get it fixed. And when that problem is impacting the quality of life of a senior citizen, resolving the issue feels all the sweeter. Such was the case last week when we had the opportunity to assist Ms. Latham with a growing years-long leak in her East Albany Park two-flat. Due to long-standing issues with her parapet wall, the second floor of her century-old building had become extremely leak prone and uninhabitable.
After one of our larger crews erected pipe scaffolding (photo #1) and tore into the parapet wall, the source of her problem was evident: defective mortar joints and eroded parapet wall capstones had allowed water to infiltrate the wall cavity and wreak havoc with her interior wall and ceiling finishes. With the assistance of many decades of freeze/thaw damage, the mortar between the bricks had turned back into a powdery form resembling that of beach sand (photo #2).
Fortunately the bricks themselves were in near pristine condition (not unusual when dealing with bricks from the late 19th and early 20th centuries), so we were able to re-use many of them in order to maintain the original character of the residence.
Very happy to report that after several days of work, the second floor leaks have stopped, the facade of the building looks terrific and the parapet wall performs the way it should.
Should you notice leaks through your masonry walls, please do not hesitate to reach out to us for a free estimate.
Thank you for the opportunity to be of service.
-Rob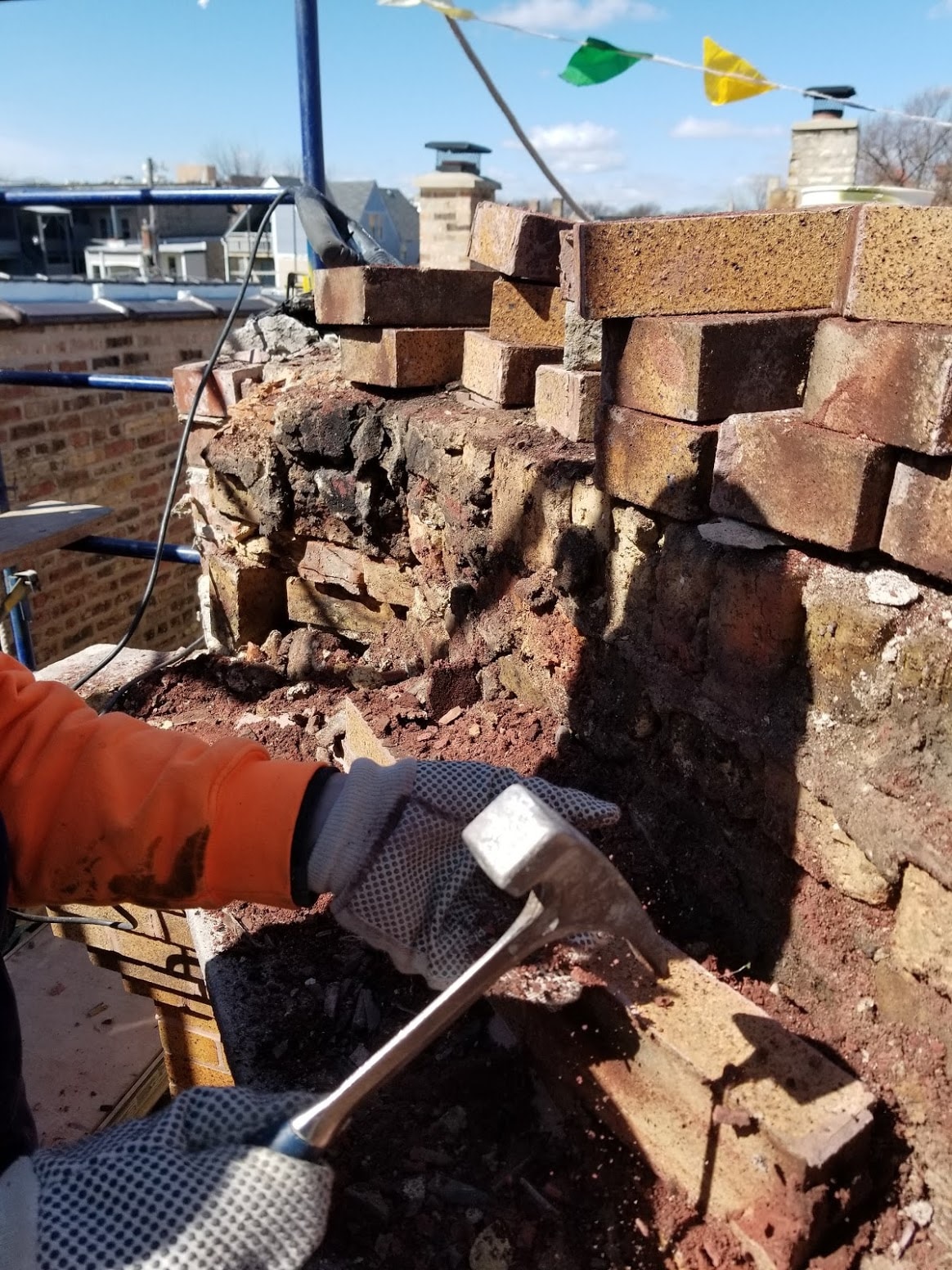 ---