Stories From the Field
Post: Masonry Restoration at Second Church of Christ, Scientist
Monday December 28, 2015
Keeping with the spirit of the season, I thought it appropriate to post a recently completed project we did at the lovely mid-century Church of Christ, Scientist in Evanston.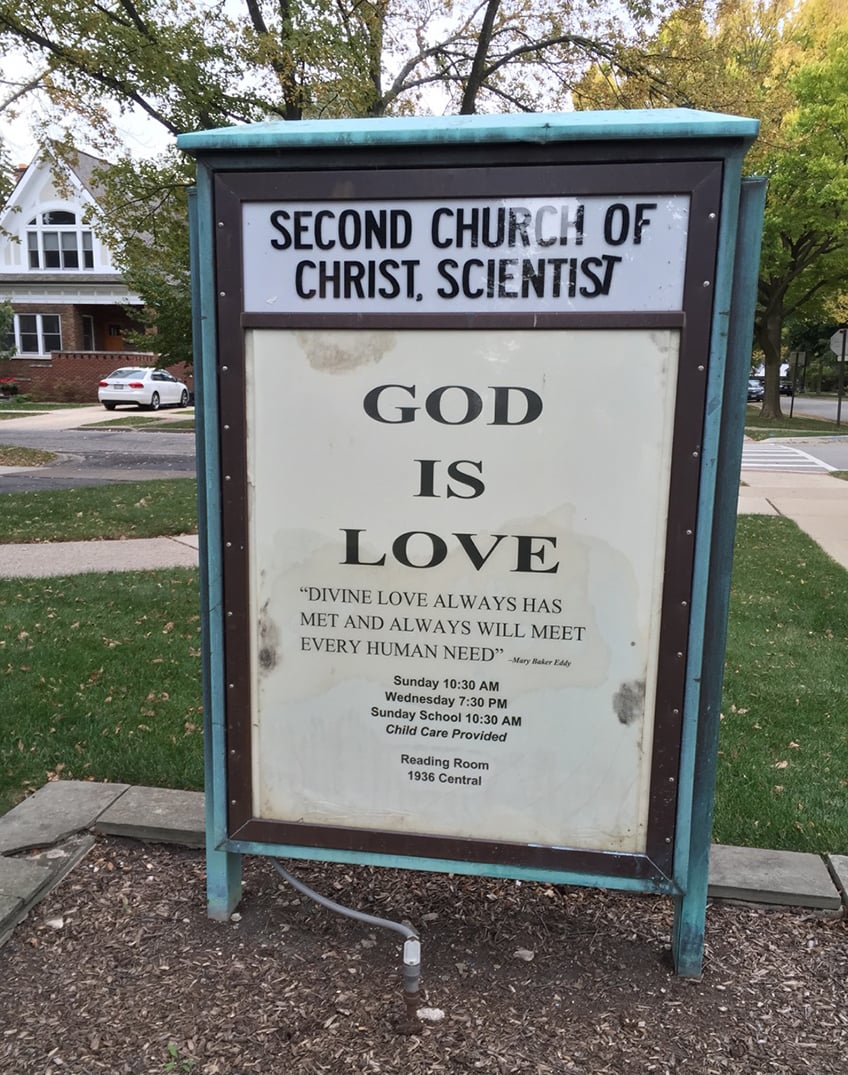 This was not our first time assisting the terrific folks at the Church, and once again the Building Committee provided invaluable assistance reserving spaces in their busy parking lot and making sure all of the different trades were properly sequenced.
After Rick & Pete Esposito at Esposito Construction completed their window restoration work, we followed on their heels and removed, primed and re-caulked over 1200 linear feet of window framing. Then we dove into rebuilding the severely deteriorated rear masonry entry.
The railings were fastened into the landings and the steps, and over the decades these metal pieces had rusted and expanded and blown apart the concrete. In addition, the design of the steps and landings encouraged water and melting snow to roll down and into the brick walls year after year, and this had taken a heavy toll on their integrity.
The walls had been tuckpointed numerous times over the decades but there was no evidence that the mortar joints had ever been ground out…so each application of mortar performed worse than the one applied prior, the mortar joints got thicker and fatter, and the wall looked very unattractive. (See below.)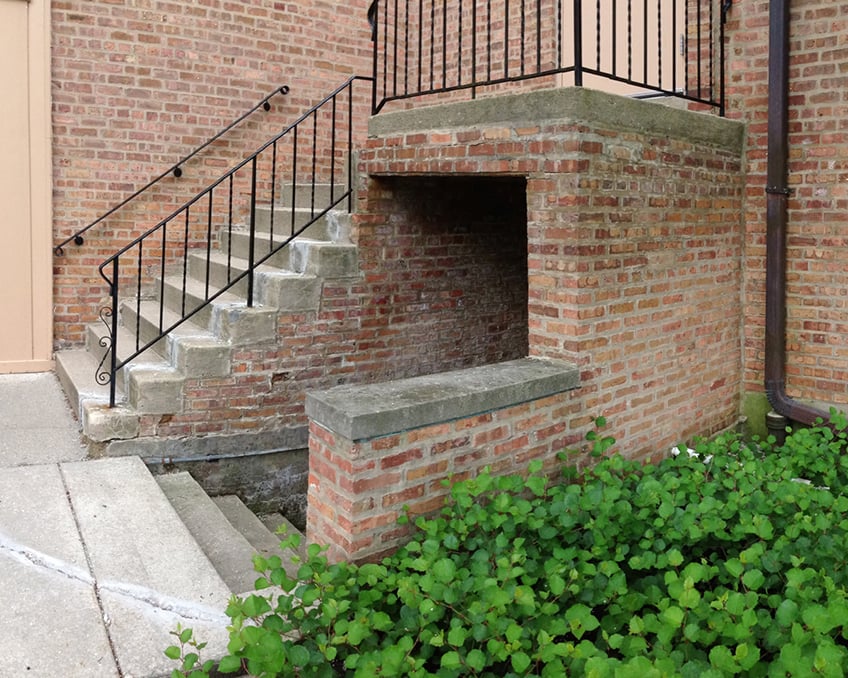 As the demolition of the concrete and brick progressed, we discovered significant deterioration of the load-bearing masonry walls. Through decades of benign neglect and freeze/thaw action, nearly all of the original mortar used to construct these walls had been reduced to rubble and dust (see below).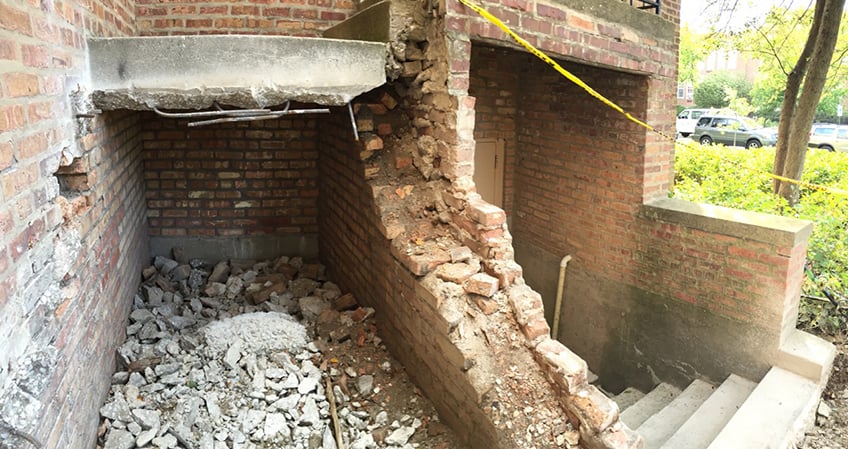 With input from the Building Committee, a modified game plan was devised. All of the concrete landings and brick support walls were removed completely, and new 12" brick walls were constructed using one of our favorite workhorse bricks, the Crawford Standard (manufactured by BrickCraft in Indiana). No cinder blocks were going to be used in this project; these walls were meant to last!
We installed new support steel over the basement passageway to properly carry the weight of the top landing, and we made sure stainless steel drip edges and through-wall flashings were provided to direct residual moisture out of the walls at critical points.
The new walls were topped off with quarried Indiana limestone capstones (pre-caste capstones would have saved the Church hundreds of dollars in material costs but would never age as gracefully as genuine Indiana limestone).
After the brickwork was completed, the wall was allowed to cure for several weeks before the new concrete steps and landing were formed and poured.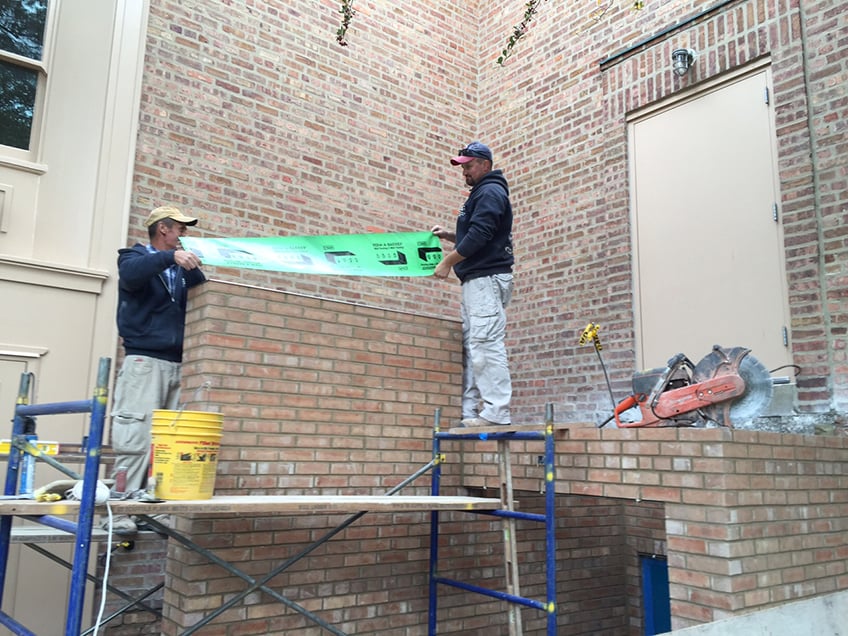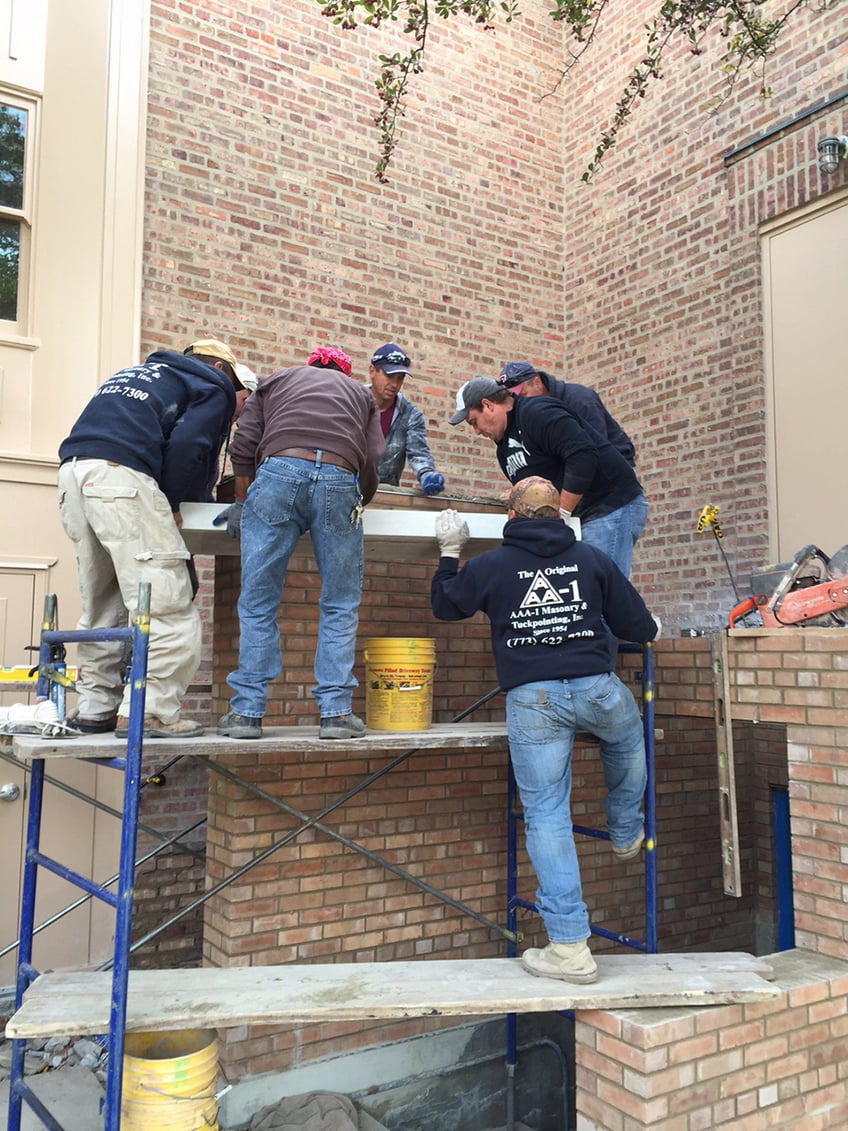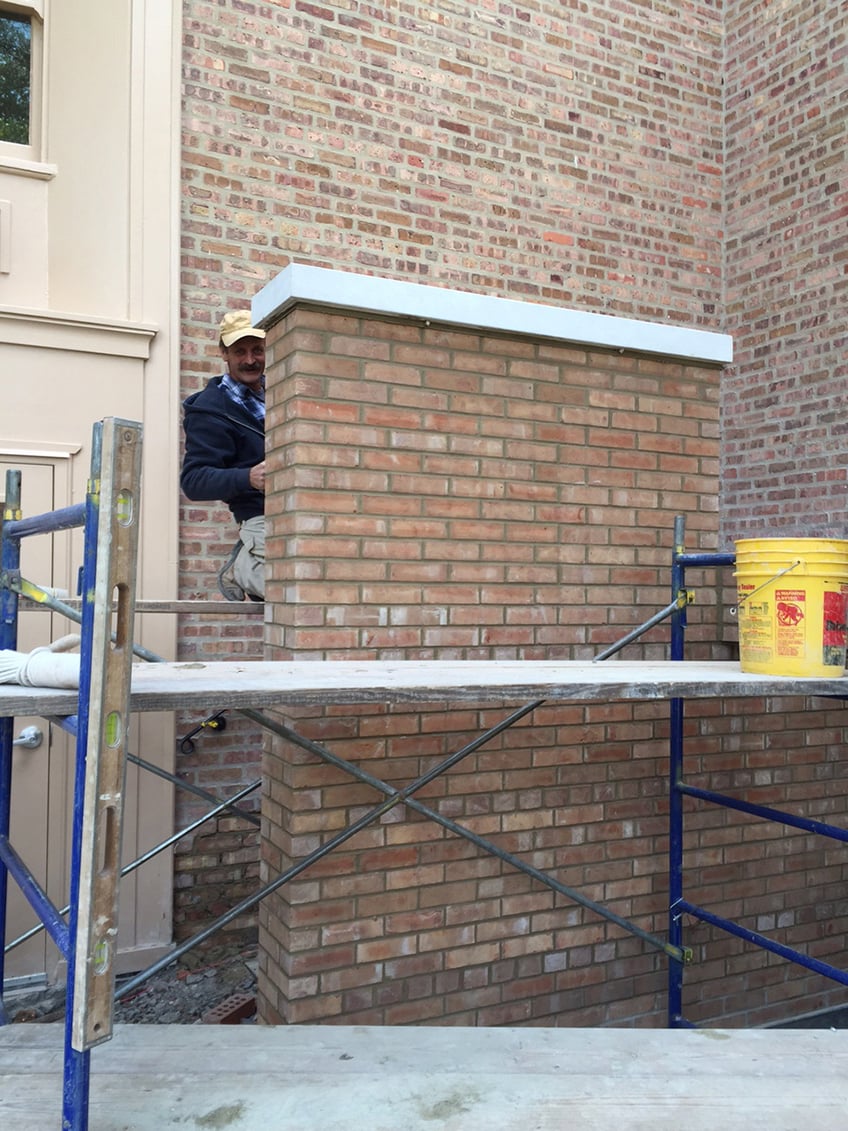 Wishing all of you the happiest of Holidays and an exciting New Year.
—Rob
---