Stories From the Field
Post: Prohibition-Era Building Materials
Thursday January 31, 2019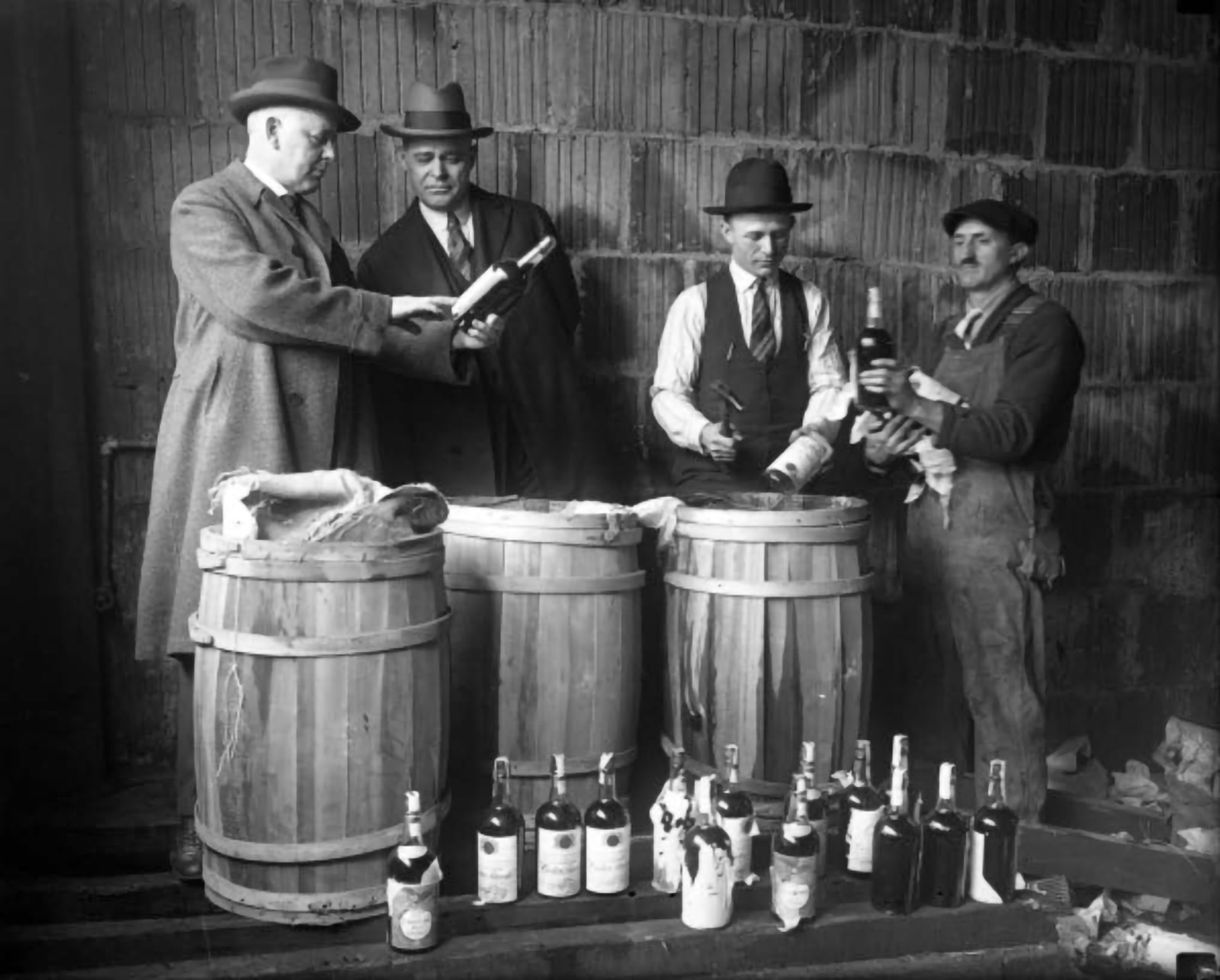 This image of a Prohibition-era liquor seizure crossed my desk recently and I thought the photograph was terrific in so many ways.
The image is obviously staged to show off the size of the seizure, praise the law enforcement officers who had a hand in making the bust, and communicate the fate of the contraband (see the officer third from left with hammer in hand).
The black and white image is well staged and side lit beautifully.
But what really caught my attention and put a smile on my face were the clay blocks used to construct the wall in the background! These 12" X 12" clay building blocks were commonly called "telephone blocks" because they were the size and thickness of a typical phone book.
These very durable building blocks were the forerunner to today's much maligned cinder blocks, and we commonly find these telephone blocks in walls and ceilings under many coats of plaster and paint in older apartment buildings from Hyde Park to Lincoln Park to Wilmette. In many detached garages from the late 19th century through the 1940s, these phone blocks were used to divide up the space when it was horses (not automobiles) that were parked inside. Based on the presence of the water pipe and spigot in the lower left corner of the image (and, no doubt, the gas line leading to a radiator just beyond the right side of the photo), this garage was likely constructed in the very early 20th century.
The licensed masons at AAA-1 Masonry & Tuckpointing love to geek out over masonry from the bygone era.
If your former horse stable-cum-garage (or any other building for that matter) needs an honest assessment from an experienced masonry restorationist, we would love to help.
Thank you for your continued confidence in our work.
-Rob
---