Stories From the Field
Post: Some Thoughts About Safety (#2 In a Series)
Thursday July 2, 2015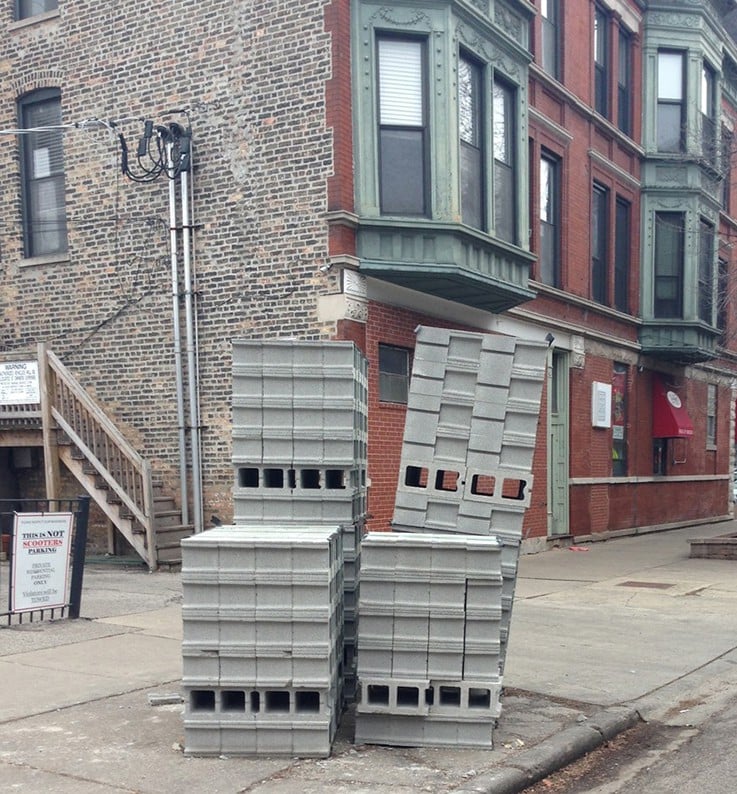 This is the second in an ongoing series of safety-related posts.
See entries Part 1 and Part 3.
I was driving through Chicago's Lakeview neighborhood and saw how a mason contractor had "staged" these concrete blocks.
When you figure that each of these concrete blocks weighs about 25 pounds when wet (it had rained the night before and these blocks were very saturated), this tippy tower weighs over 3500 pounds, certainly enough to break a bone or worse.
The increase in time required to properly stage materials is negligible if you have the right training and know what you are doing. If you see dangerous and hazardous condition like this, call 311 right away and report it.
Be safe out there.
-Rob
---