Stories From the Field
Post: Chimney Restoration in Hinsdale
Saturday April 30, 2016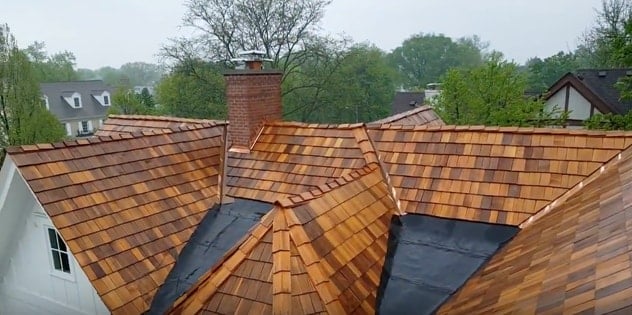 The men were busy dismantling and rebuilding what had been a relatively new chimney on a beautiful home in downtown Hinsdale.
The premature degradation of the chimney was due to the bricks selected by the developer and the amount of Portland cement used by the mason. These bricks do not appear to have been rated for severe weather and the mortar was much too hard (developers and architects often specify Type S mortar for brickwork because they wrongly assume harder mortar is better mortar when, in fact, mortar with high ratios of Portland cement are too rigid for bricks and can lead to premature cracking and spalling).
With a newly poured concrete cap in place and copper flashing installed, the rebuilt chimney is a real show-stopper.
If you think your chimney is in need of restoration, please give us a call at (773) 622-7300 for a free diagnosis and proposal.
— Rob
---