Stories From the Field
Post: Proper Site Protection Worth Every Cent
Thursday November 5, 2015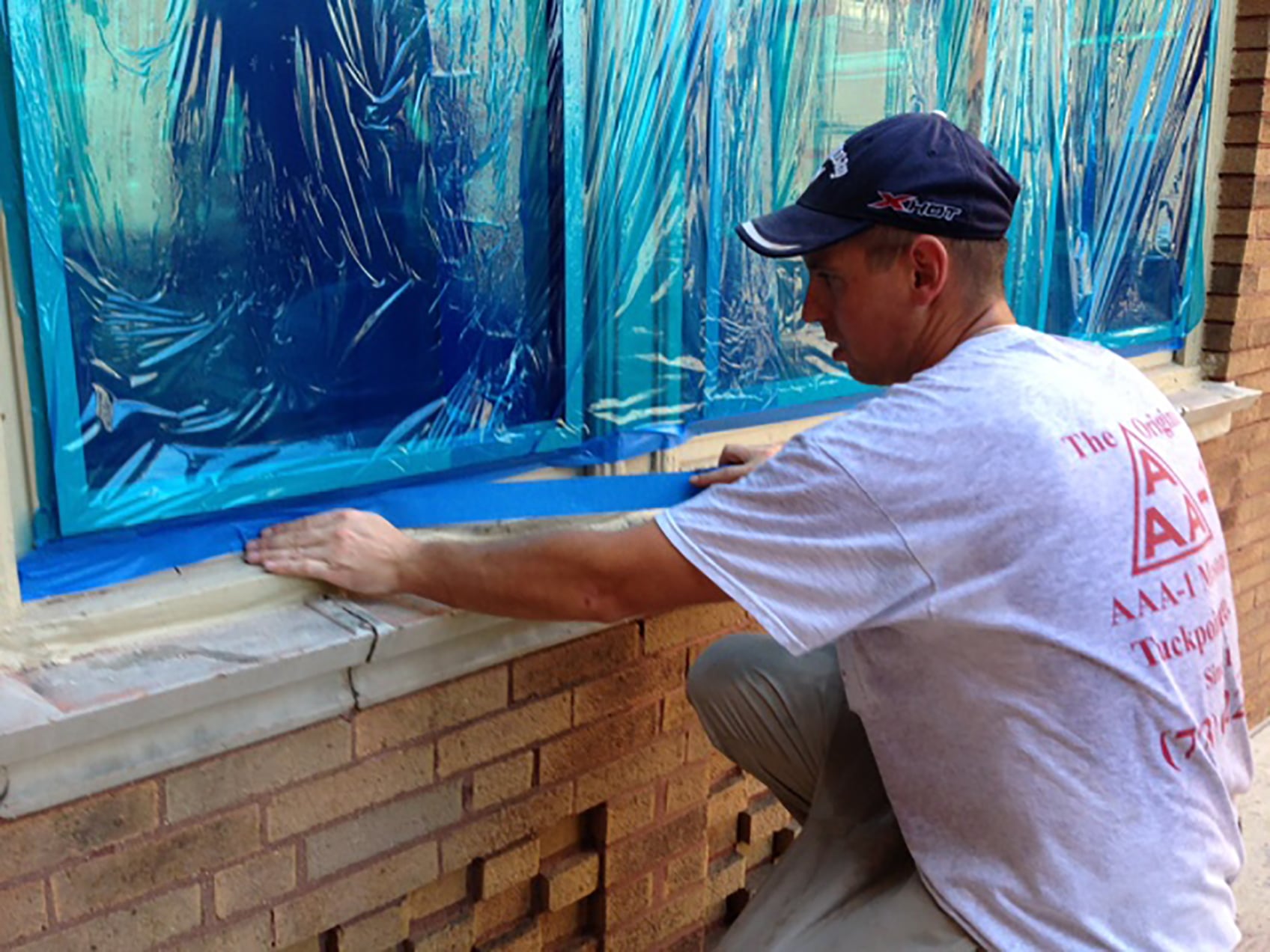 This week the men have been busy working on a parapet wall rebuild and lintel replacement project in Oak Park.
Because the parapet wall and lintels are located upwards of 50 feet above grade in some places, all of the windows within the project area were well-protected with plastic window film and blue tape to avoid the possibility of damage before a single brick was removed.
It costs us more in labor and materials to protect the windows this way, but it reduces the likelihood of damage to the original 100-year-old wood and glass.
It's one more way we communicate our commitment to professional site protection and workmanship.
Be safe out there.
Thank you,
Rob
---