Wall Ties
We have compiled a glossary of common masonry and tuckpointing terms to help you make informed decisions about your next masonry project. If you have any questions or want to put our decades of experience to work for you, contact us!
---
Wall Ties are used to connect together different materials used in the construction of a masonry structure. In the last 40 years, masonry wall ties have become a standard way of connecting a building's facade (usually made of bricks or stones) to its back-up wall (usually made of cinder blocks). Back in the golden age of masonry construction (from the end of the Civil War through the Roaring Twenties), wall ties were not much needed because of the way the masons tied the multiple wythes of brick together.
Recently, the men and I were working in the East Lakeview neighborhood of Chicago, and I snapped this photo of work being performed across the street by another company. In the photo below, the wall ties are the corrugated metal strips protruding out of the concrete block back-up walls. Once these block walls are completed, the mason will return to face the walls with a visually more appealing material like brick or stone. Just as one end of the wall ties are protruding from between the concrete blocks so, too, will the other end of the wall ties be placed between the bricks or stones.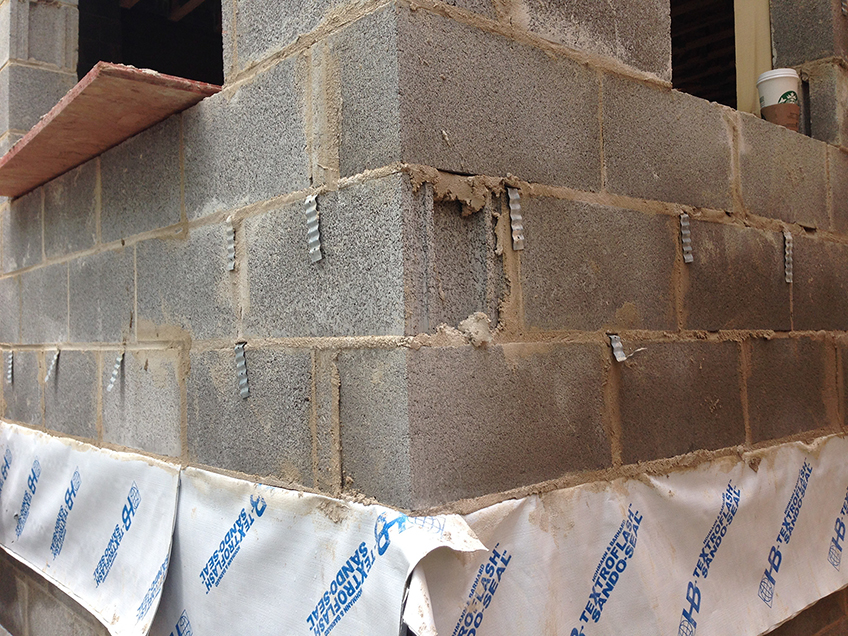 Recently the men and I were working on Mohawk Avenue in the Lincoln Park neighborhood of Chicago, and I snapped this second photo of work being performed down the street by another company. These wall ties are made of stainless steel and, therefore, should maintain their integrity for many more years than the galvanized wall ties used in the first photo. Notice the frequency and pattern of the wall ties used. These wall ties have been inserted into the concrete block wall every 16" horizontally and every 16" vertically from the top of the parapet wall down to grade. Once this concrete block wall has cured, the mason will return and face the wall with bricks or stones.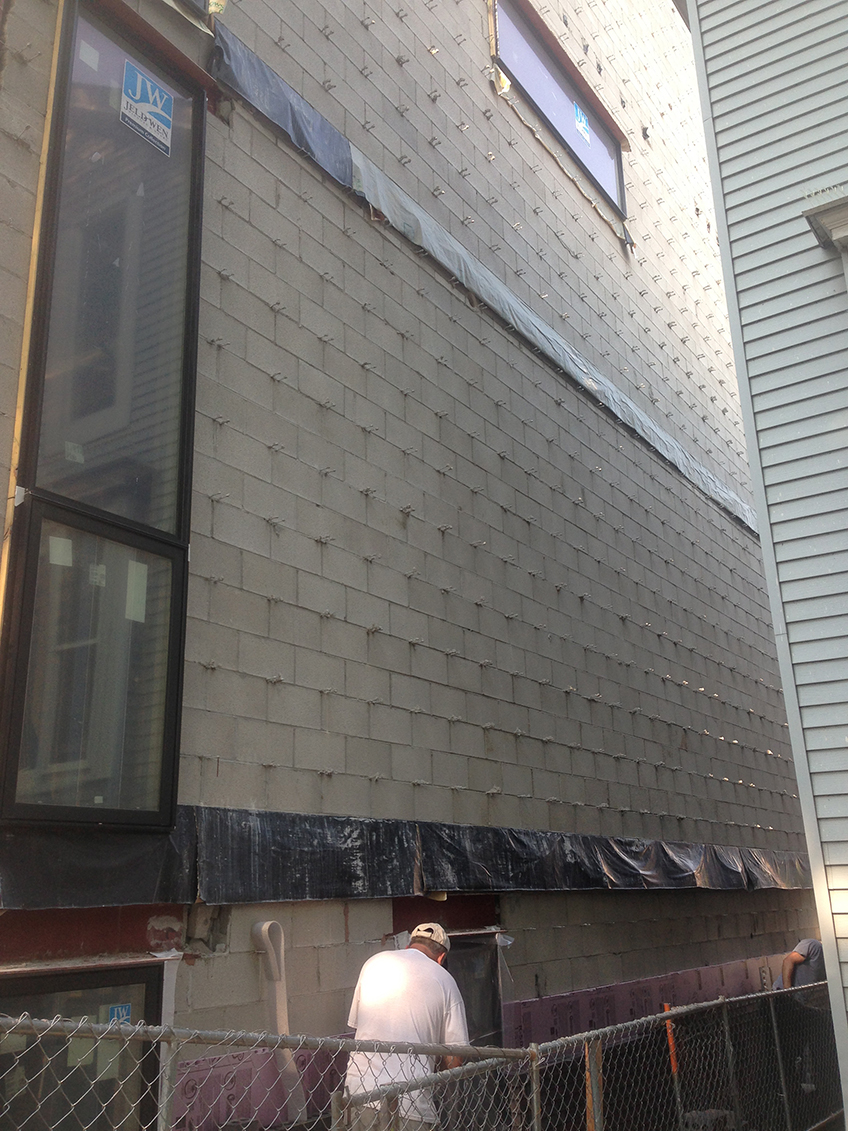 What many architects and general contractors do not realize is that the newer masonry buildings are designed to allow water (in the form of vapor and droplets) to flow through the wall cavity (i.e., the space between the front of the cinder block wall and the backside of the face brick). Over the years, the moisture in the wall cavity rusts out and weakens the wall ties. That's because most wall ties (like what you see here) are corrugated. Some architects call for stainless steel wall ties (we applaud this), which are much more resistant to rusting and eventual failure.
---