Flashing / Through-Wall Flashing
We have compiled a glossary of common masonry and tuckpointing terms to help you make informed decisions about your next masonry project. If you have any questions or want to put our decades of experience to work for you, contact us!
---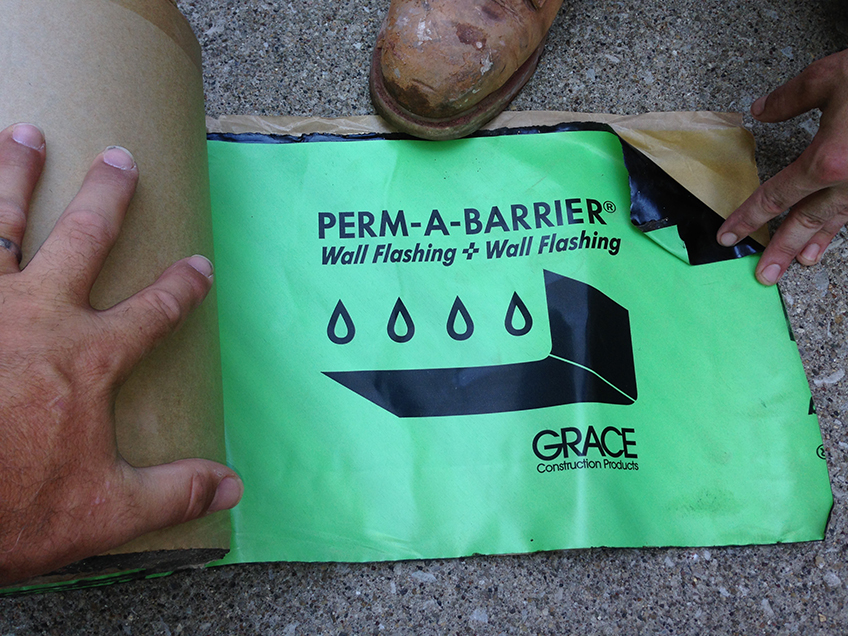 Flashing is a waterproof material used by masons to direct water out of a wall. It usually comes in rolls, in many different widths, and may be constructed with any number of materials.
The flashings used by AAA-1 Masonry for its lintel replacement work and parapet wall rebuilds have an adhesive backer (the black folded-over corner in the photo aboveat right) which helps to keep them secure during installation.
Older vintage masonry buildings were not constructed with flashing because they didn't need flashing! These structures were thoughtfully designed to withstand wet weather events using denser materials than what developers and builders elect to use today (e.g., cheaper cinder blocks, engineered stones, and brick veneers). The building envelopes of newer structures are not designed the same way as these older beauties, and the masonry walls are neither as dense nor as impervious to wind-driven rain as what was once prevalent.
Not all flashings are created equal! Companies like W. R. Grace make a superior (i.e., durable and long-lived) self-adhering flashing called "Perm-A-Barrier" which we prefer to use. Historically significant restoration projects may call for copper flashings constructed in a beefy gauge which might last for centuries. Some architects and engineers prefer to use a copper flashing coated with flexible asphalt. The type of flashing you use is very important. Quality flashing products ensure longer lasting masonry projects. Do not let your contractor skimp on the flashings! Do not be afraid to ask your mason what flashings are going into your walls and why. Superior flashings will last for many, many decades and will resist cracking when exposed to UV and repeated freeze/thaw cycling.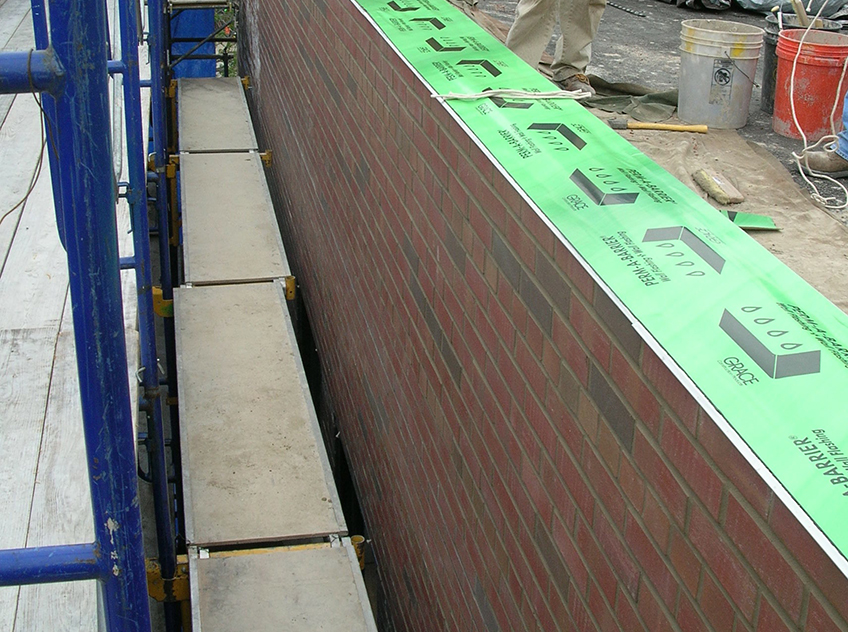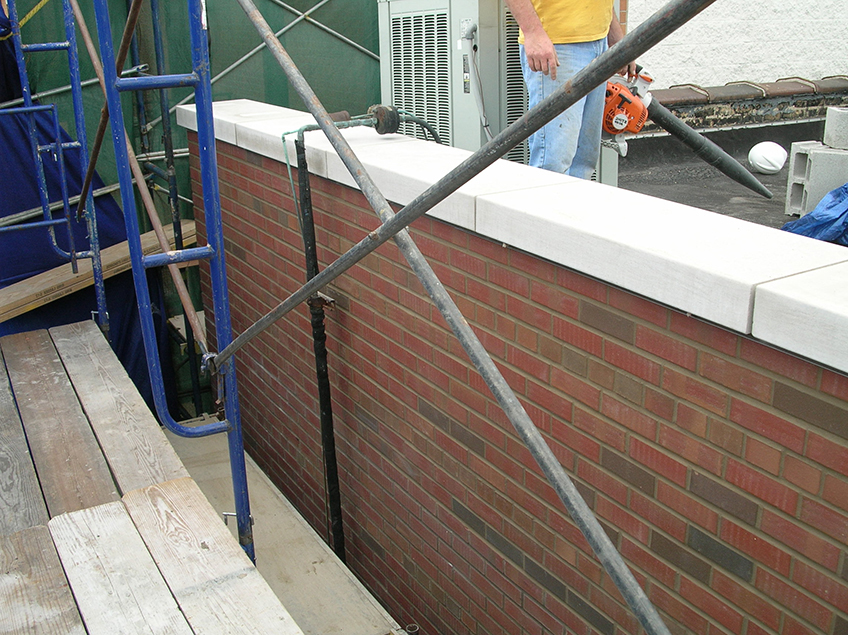 ---